Housing & Family Services
Protecting Families And Preventing Homelessness

Housing & Family Services is a HSCP funded organization.
The Housing Stability Counseling Program
The Housing Stability Counseling Program provides resources for homeowners and renters who are dealing with loss of income, eviction, homelessness, or other serious issues. If you are a homeowner struggling with missed mortgage payments or forbearance, or a renter facing possible eviction, our agencies are here to help! Please contact us today.
Defending the
rights of minorities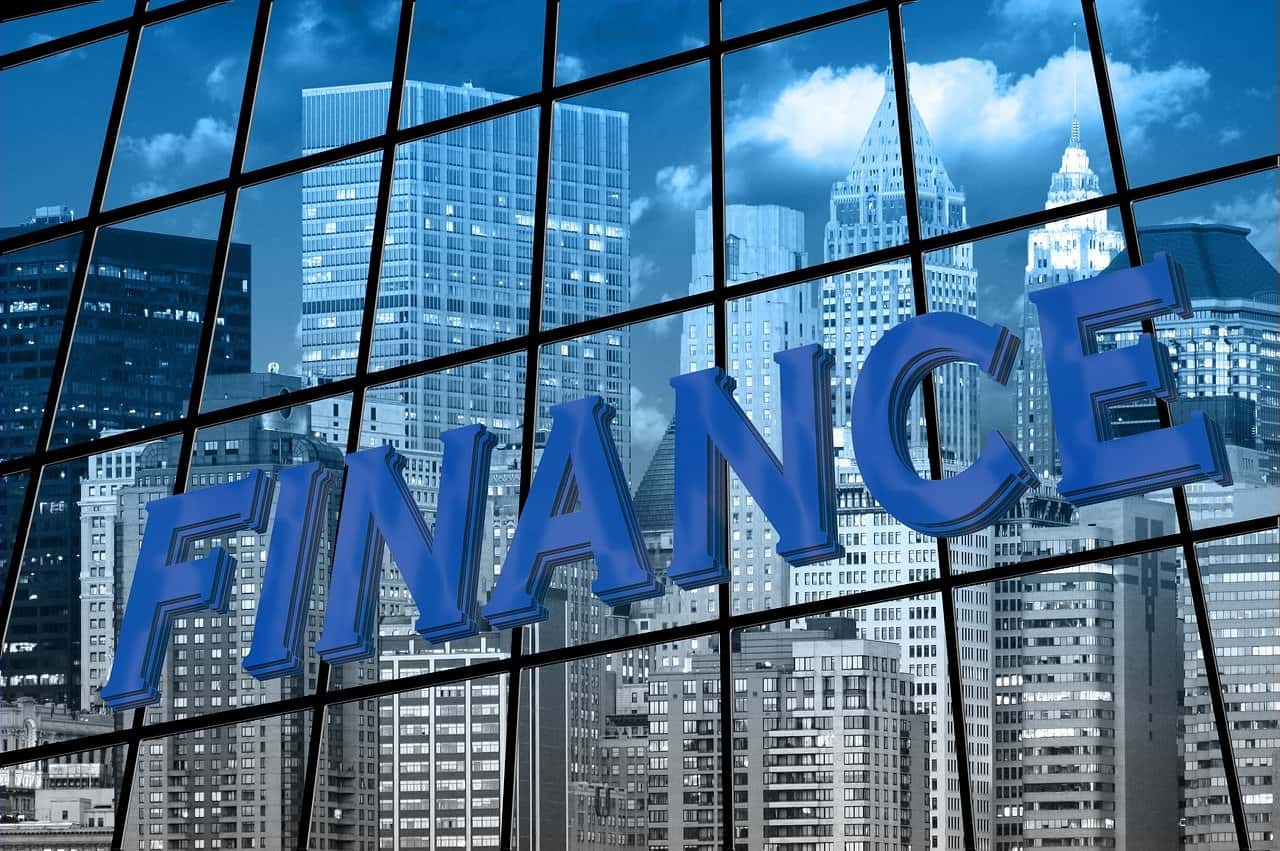 Awesome Foundation – Foundation distributes $1,000 grants, no strings attached to projects and their creators. At each fully autonomous chapter, the money is pooled together from the coffers of ten or so self-organizing "micro-trustees".  Awarded monthly – https://www.awesomefoundation.org/en
Canva Pro For Nonprofits – If you are a nonprofit, you can register now to get Canva's premium features for free. – https://www.canva.com/canva-for-nonprofits/
Charity Entrepreneurship Incubation Program – The Charity Entrepreneurship Incubation Program is a two-month, cost-covered training program that gives a small cohort of talented people from all over the world everything they need to launch a field-leading charity. $200,000 in seed funding is available. Apply by 9/30/2023 – https://www.charityentrepreneurship.com/incubation-program
Mama Ladder Grant – Since 2018, The Mama Ladder has helped mom business owners climb higher with the #HighFiveGrant. This grant is exclusively for women caregivers with human child(ren) of all ages in any country.  Must have generated revenue in the past 12 months. Grant up to $5000.  Apply by 9/30/23 – https://themamaladder.com/grant
CCWC Women of Color Entrepreneur Grant – Corporate Counsel Women of Color will award 5 grants to Women of Color entrepreneurs. Your for-profit business much be established as of January 1, 2020 and have over $25,000 in revenue. Funding of $5,000. Apply by  9/30/2023 – https://form.jotform.com/Laurie_info/5000-grant
Enthuse Foundation Pitch Competition – A celebration of women who are making their mark on the food, beverage, and CPG industries. Five entrepreneurs pitch their business live in New York City in front of a panel of industry experts. November 9 is the Pitch Competition at Helen Mills Theater in New York City. Funding of $10,000. Apply by 10/2/2023 – https://www.enthusefoundation.org/pitch-competition
Pure Leaf "No" Grants – "No" grants (grants are $2000 and open to US residents – concept is that women have to say "yes" to so much – what would an additional $2K enable you to say "no" to?) Winners receive the $ and access to a support community and resources through SeekHer's Community Care Program. Funding of $2,000. Apply by 10/31/23 – https://www.pureleaf.com/NoGrants/
Literacy Opportunity Fund – The Literacy Opportunity Fund is offering grants up to $6,000 to nonprofit organizations general operating expenses who provide literacy services and programs to youth in the community. Funding up to $6000. Apply by 10/1/2023 – https://www.proliteracy.org/Literacy-Opportunity-Fund
McBride Sisters SHE CAN Fund in Food and Wine – SHE CAN Fund invests in the professional advancement and career growth of high-potential, professional women, with a particular focus on women of color. Our mission is to close the gender and race gap in leadership positions in wine & spirits, hospitality, and finance industries by providing professional development – https://www.mcbridesistersfund.org/
Truist NonProfit Grant – The Truist Foundation supports nonprofits with grants that target leadership development, economic mobility, thriving communities and educational equity. Quarterly deadlines – https://www.truist.com/purpose/truist-foundation/grant-application
Vela Educaion Fund Grants – ELA supports thousands of independent operators who facilitate learning outside the traditional bounds of 'school.' Must be US based and serve K-12 learners or programs outside of traditional public, private, or charter schools. Funding up to $10,000. Apply by 10/6/23 – https://velaedfund.org/microgrants/
Veterans Business Outreach Center – The Veterans Business Outreach Center (VBOC) program offers resources to veterans who are interested in starting or growing a small business. There are 22 locations (soon expanding to 35) and they offer workshops, training, counseling, and mentorship opportunities. – https://www.sba.gov/local-assistance/resource-partners/veterans-business-outreach-center-vboc-program
Warrior Rising Grant – Warrior Rising strives to accept and assist veterans at any point in the process of starting their own business, whether it is only a concept or if they have actual operations. Funding of $20,000 – https://www.warriorrising.org/apply/
Wish Local Empowerment Program – You must be a Black-owned business with a brick-and-mortar shop within the United States and less than 20 employees. If selected for the program, you must join Wish Local (which is free). Grants for up to $2000 – https://www.wish.com/local/empowerment
Savvy Fellowship – Savvy is a 12-week virtual Fellowship program for young professionals seeking to be part of the new generation of impact entrepreneurs. Applicants should be 40 or younger – https://savvyfellows.com/team/
She Loves Tech Global Startup Challenge – All startups must be technology-based startups and for the avoidance of doubt, technology is defined as the use of science and innovation to invent useful things or to solve problems. This extends beyond digital, information or internet-based technology and covers everything from hardware to the creation of new products and solutions to existing problems. Apply by 9/21/2023 – https://www.shelovestech.org/competition
Novae Grants Database – Novae Grants database are intended for small businesses with 6-100 employees, though some are also intended for larger businesses and sole proprietor startups – https://grants.novaegrants.com/
14 Funding Opportunities for Entrepreneurs in 2023  https://www.incfile.com/blog/funding-opportunities-for-entrepreneurs
Incfile Fresh Start Business Grant – Whether you're starting over or starting from scratch, entrepreneurs 20 years or older can apply to receive $2,500 to put toward business startup costs and will also receive free formation services from Incfile. Apply by 9/30/23 – https://www.incfile.com/entrepreneur-grant   https://form.jotform.com/220125354267147
Pre-Seed and Seed Matching Fund Program – Program will offer early-stage businesses growth assistance from $50,000 up to $250,000 with matching from the private sector (there must be at least $1 of private sector investment for every $1 NY Ventures invests). In addition to financial support, Empire State Development offers the tools and key introductions needed to help companies reach the next level. Company must be registered to do business in New York – https://esd.ny.gov/pre-seed-and-seed-matching-fund-program
Please note, when seeking research funding, it's essential to explore various grant search engines to identify suitable opportunities. While some may have subscription fees, it's wise to check with your local library, research library, or neighboring library first. Some libraries provide free access to grant databases and resources, which can make your search more cost-effective.
Candid (formerly Foundation Center: The leading source of information about philanthropy worldwide, Candid lists literally millions of grants and information on all levels of funders from foundations to corporations to organizations. It is a subscription service but you can pay monthly and gather all of the research you need for one low fee or subscribe annually for ongoing research needs. The grant research portal is the Foundation Center Online and the link is below to both sites. Links: www.candid.org https://fconline.foundationcenter.org
GetEdFunding.com: GetEdFunding.com is a grant-finding resource for helping educators, schools, and institutions identify the funding. Link: www.getedfunding.com
GrantGopher: GrantGopher claims to be an underground connection to available grants for nonprofits, schools, and municipalities! Link: www.grantgopher.com
Grantwatch: A smaller grant search engine but one of my favorite sites. It is economical and they list grants available by subject, i.e. education, youth, medical. Grantwatch also list last minute grant opportunities so be ready to apply if a grant of interest is available. Link: www.grantwatch.com
GrantStation: GrantStation provides in-depth information on funders and offers planning tools, and tutorials. Link: www.grantstation.com
HelloAlice: HelloAlice has several funding opportunities that you can apply to help you launch and grow your woman-owned small business. Link: www.helloalice.com
Instrumentl: Instrumentl aggregates private, corporate, and government grants for nonprofits that span several topics. Link: www.instrumentl.com
Urban Awareness: Urban Awareness offers up-to-date information on grants as well as training and research. They often provide information on little-known funding opportunities or funding for minority-led organizations. It is a fee-based service but affordable. Link: https://urbanawarenessusa.org/
Federal Government Grants: Grants.gov is the single best source for Federal grants. Over 900 grant programs from 26 agencies are listed. Link: www.grants.gov
Nonprofit Information: Guidestar.org provides complete data on funders and 990 forms. It is a free service. Link: www.guidestar.org
Networking: Keep in mind that almost 90% of foundations don't have websites. I recommend networking and joining grant writing associations such as the Association of Fundraising Professionals or the American Grant Writers Association. Links: www.afpglobal.org  www.agwa.us
The Cooling Assistance benefit helps eligible households buy and install an air conditioner or fan. Benefits are provided on a first come, first served basis or until August 31, 2023.
Don't fall for scams. Here's what to know.
Criminals are impersonating Con Edison to get money or your personal information.
Know how to recognize a scam and protect yourself:
1. Con Edison doesn't accept payments via Venmo, Zelle, CashApp or Bitcoin. Hang up on anyone calling and asking for Con Edison payments by these methods.
2. Asking for ID isn't rude, it's safe. If someone comes to your door, claiming to be from Con Edison, call 1-800-75-CONED (1-800-752-6633) and confirm the employee's name and ID number.
3. Make payments safely. We accept online payments through conEd.com and conEd.com/GuestPayment.
4. We will never ask to see your bill. Never share your account number or show your bill to someone at your door.
5. If you're not sure an email is really from Con Edison, don't click on any links.
Suspect a Scammer?
Call the police. Then call us: 1-800-75-CONED (1-800-752-6633).
Apply for up to $20,000 in debt relief for undergraduate loans, graduate loans, spousal loans, Parent PLUS & Grad PLUS loans. Filling out the application is easy and takes 5 minutes.
Apply today (but no later than December 31st, 2023).
A limited-time program called Pay It Off may help you lower the amount you owe in child support. Pay a minimum of $500 towards the Department of Social Services (DSS), and Pay It Off will match that amount. This doubles the value of the payment and reduces your debt owed to DSS.
Apply by October 30th.
If you work for a government organization or 501(c)(3) non-profit and have federal student loans, then you may be eligible for complete forgiveness on your remaining balance. You must:
have completed 120 qualifying monthly payments
work or have worked for a qualifying employer who must certify your employment. Qualifying employers include:

U.S. federal, state, local, or tribal government (includes U.S. military service)
Not-for-profit organization

consolidate other loans by, and apply by October 31st.
You may also be able to get credit for payments that did not qualify for PSLF in the past.
Emergency Food Assistance Program (EFAP)|NYC Human Resources Administration (HRA)
Free food is available at pantries and food kitchens near you. Everyone is eligible for emergency food assistance, regardless of immigration status or income.
We have exciting news to share! Our latest redesign of your personal my Social Security account now makes it easier to conduct business with us and find the information you need with us online.
With the new design, people receiving Social Security benefits and Supplemental Security Income are now able to update their telephone number online. We are also providing more information under the Benefits and Payments section. In addition, people receiving Social Security benefits can change their address and direct deposit information under the My Profile tab.
By selecting the appropriate links on the homepage, you can:
Get an instant Benefit Verification or proof of income letter.
Request a replacement Social Security card.
Replace your SSA-1099/SSA-1042S tax forms, if applicable.
Get your Social Security Statement.
988 is the new, three-digit number for the National Suicide Prevention Lifeline (NSPL). 988 is now available nation-wide.
988 is more than just an easy-to-remember number. It is a direct connection to caring support for anyone in mental health distress. This may include:
thoughts of suicide
substance use crisis
emotional distress
988 is a free service available to everyone.
HOW TO CONTACT 988
You can contact 988 by chat, text, or phone.
Call or text 988 to be connected with a trained crisis counselor. When you call, you can access support in Spanish by pressing 2. Interpretation services are available in over 150 languages.
To access 988 via chat, visit 988lifeline.org.
NYC has many great programs to support New Yorkers with food, money, work and much more.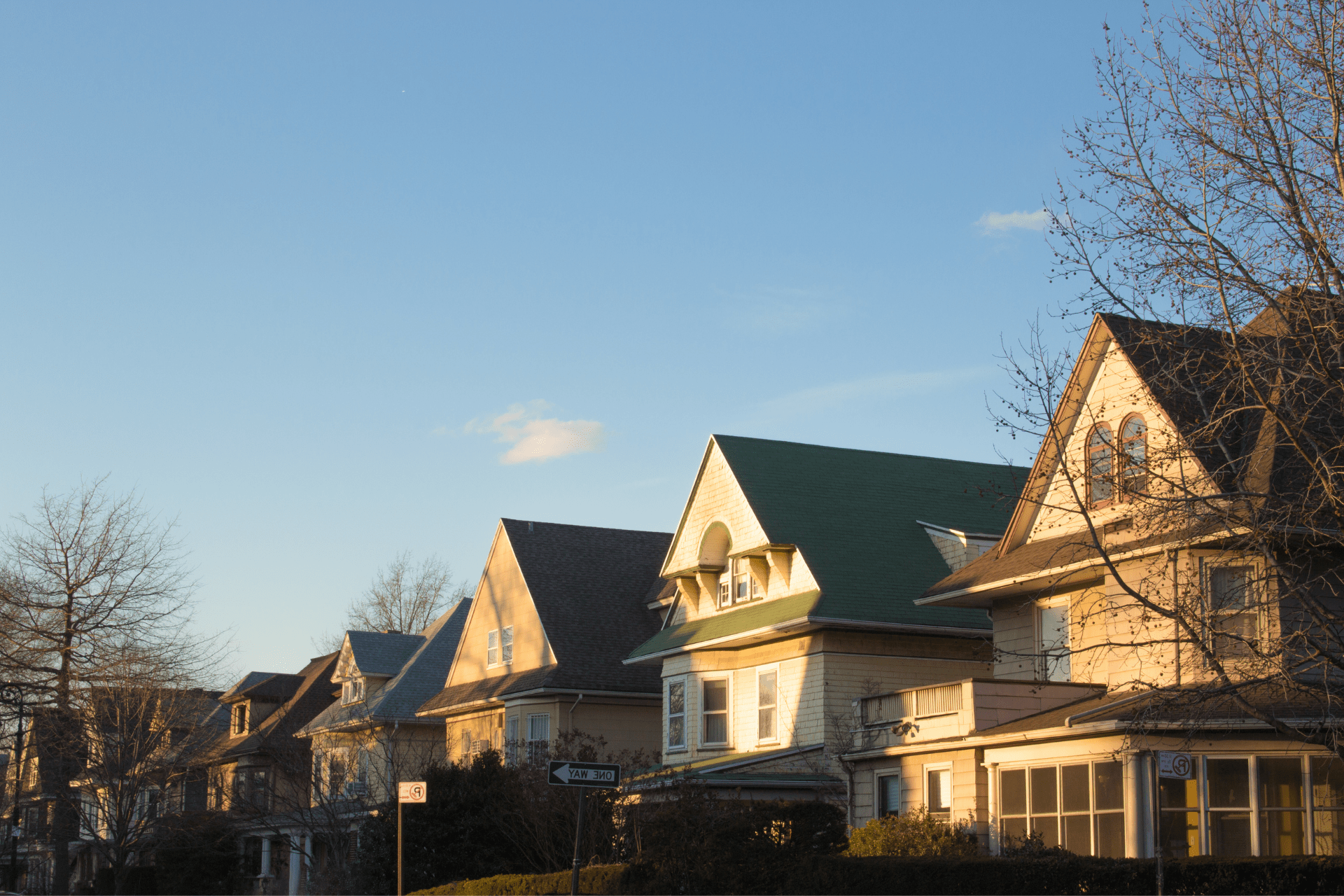 $35 Million To Avoid Foreclosure!
Thank you NY legislature for approving $35 Million to help struggling NY homeowners to avoid foreclosure!
We need to thank a lot of people so please do the following TODAY:
1. Please tweet thank you's on your organizations' twitter accounts to our champions and leaders. Graphic attached, as well as tweets and the handles to tag:
Tier 1 'thank you' Tweet 
A huge win for NY homeowners w/ historic $35M in funding for #HOPP program in this year's budget! THANK YOU @HeleneWeinstein @BrianKavanaghNY @SteveCym @LizKrueger @CarlHeastie @AndreaSCousins for championing this crucial funding to protect families against foreclosure.
Tier 2 'thank you' tweet 
The NY state budget includes historic funding for the #HOPP program! Struggling NY homeowners hit hard by COVID now have access to free help to protect them from foreclosure THANKS to @JeffreyDinowitz @CharlesLavineNY @SolagesNY @bradhoylman!
Hochul 'thank you' tweet 
THANK YOU @GovKathyHochul for including historic relief to homeowners in budget w/ #HOPP program funding! HOPP will help preserve housing & prevent foreclosure for the thousands of struggling NY homeowners hit by COVID by providing them w/ free counseling & legal representation.
2. Tweet a variation of one of the above tweets and tag your members. The twitter handles for members are on the main  spreadsheet we used for tracking meetings.
3. Send a personal email to your members and their staff with whom you met. It can be short and sweet. Here's some sample copy, and don't forget to remind them about your services!: Thank you to Assemblymember/Senator X for their continued support of the NYS Office of the Attorney General's Homeowner Protection Program (HOPP). We are grateful for the inclusion of $35 million in the final budget this year for HOPP. This funding will allow us to serve more homeowners who have been impacted by the COVID-19 pandemic and are facing mortgage and tax default and foreclosure.
NYC still offers no-cost COVID-19 testing across the city (no insurance required). 
Find a test site near you: nyc.gov/covidtest
A Brooklyn doctor embarked Monday night on a humanitarian mission to Ukraine, where he'll join a 10-person team to provide medical equipment and training at a vulnerable spot on the country's border.
"We need to neutralize hatred from the oppressor with humanitarian love," Dr. Conrad Fischer, a Brookdale University Hospital infectious disease specialist, told Brooklyn Paper …
Never hesitate to contact us about emergencies.
Safety Starts in Your Home
Signs: Natural gas smells like rotten eggs. May sound like hissing. You might see bubbles in water, blowing dust, or dying plants.
Don't: Flip a switch, light a match, or touch appliances or electronics, including cell phones. Doing so can cause an explosion if gas is in the air.
Do: Get away and take others with you.
Call: At a safe distance, call 911 or Con Edison at 1-800-75-CONED(1-800-752-6633) or National Grid at 1-718-643-4050.
Never assume someone else has already called. You can report leaks anonymously and don't have to be nearby when help arrives.
More Safety Tips
Check that all burners are turned completely off when you're done cooking
Make sure your pilot light is always on.
Take 30 Seconds to Be Safer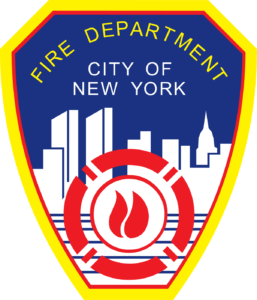 Do you need a report from the Fire Marshal? You can visit the NYC OpenRecords Portal and requests that report as well as many other documents. 
Almost two years into the pandemic, New York State renters and small and nonprofit landlords remain in dire crisis. ANHD's new analysis of Census and housing court data reveals the extent of the severe rent debt and eviction crises and disproportionate impacts on people of color, which require both immediate and long-term solutions.
Hundreds of thousands of New York households have fallen behind on their mortgages or property taxes during the pandemic, putting them at risk of losing their homes after statewide foreclosure protections expired earlier this month. So what exactly should homeowners do? City Limits talked with three experts for guidance…